Written by Paul Smith, SVP of Commercial, AdTonos
The USA constitutes the largest economy in the entire world. It's no surprise then, that businesses, organisations, and even governments often look to the US to predict and compare trends, searching for influence, inspiration, or an understanding of specific markets.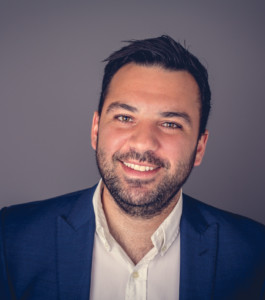 For those interested in the audiosphere and wondering about its popularity across the globe, it will be reassuring to see that audio performs incredibly in such a major market. Not only that, audio media penetration is strong across all age brackets, drawing in customarily hard-to-reach consumers such as Gen Z.
Indeed, while many still consider audio to be a 'traditional' legacy media channel, developments and behaviours across the pond reveal its potential as a pioneering and attractive medium for listeners looking to discover diverse viewpoints, connection with others, and a meaningful, engaging experience. Let's take a deeper look.
 Born in the USA: a generation of listeners
According to the 2021 Spoken Word Audio Report, the popularity of spoken word audio – that is, everything from podcasts and audiobooks to news and sports to talk radio in general – has been steadily increasing in the US. Over the last seven years, this category has grown by 40%, with 75% of the entire population tuning into spoken audio at one point or another, and over half (57%) lending their ears to podcasts.
Probably the most exciting and compelling trend here for advertisers and brands is that it is largely young and multicultural audiences – a cohort that was previously challenging to reach – that are flocking to the medium, driving this growth. Listeners clock in to roughly two hours and six minutes per day, mostly through their phones – indeed, the share of audio listening on phones grew by 278% since 2014, and over 800% for over 55s!
What's more is that Gen Z is an incredibly active audience constantly on the lookout for new content. Far from a monolith, most listen to an average of about ten different genres including but not limited to news, music, comedy, tv or film, and food.
 Tell me why (ain't nothing but a …)
 But why is audio media so popular? One main reason is practicality: In the constant humdrum movement of our daily lives, listeners can multitask, consuming content while busy with chores or travelling to work. The younger and multicultural listeners, on the other hand, have other motivations, tuning into audio to educate or better themselves, connect with others, and gain new perspectives.
 These more intimate reasons for turning to audio align with our understanding of how audio impacts the brain, with research suggesting that in comparison to radio, audio scores higher on emotional intensity (+25%), engagement (+23%), detail memory (+28%) and global memory (+25%).
As a more engaged audience, younger listeners also tend to respond better to audio ads and sponsorships, with 31% of 18-34 year-olds frequently noticing ads and 59% sometimes noticing them, compared to 35-43 year-olds who are at 26% and 56% respectively, or over 55s who frequently notice ads 11% or the time, and 58% sometimes do.
 Workin' for a Livin': the industry response
 Whereas some media can be seen as being one-dimensional or exclusionary, audio and podcasting in fact reflects the USA's racial demographics more accurately. Furthermore, as podcasting reaches traditionally hard-to-reach audiences, it is also pushing some media outlets, such as NPR, a US outlet with over 26 million weekly listeners, to diversify its content and meet its listeners where they're at.
More generally speaking, energy, creativity, and resources have been flowing into the channel, with ad spend in Digital Audio Advertising estimated to reach $3.58 billion this year, and continue onwards at an annual growth rate of 6.21%. On the other side of the equation, U.S. podcasting revenue rose to $1.4 billion in 2021, and is likely to exceed $2 billion this year and $4 billion by 2024.
 The future starts now
 Both public and private audio experiences across radio and digital audio are incredibly popular. Listeners of all ages enjoy the medium, which means the investment will continue to encourage more variety, channels, and opportunities. By experimenting with formats and transforming radio shows into podcast episodes, publishers – and therefore, advertisers – can tap into new audiences.
At the same time, while audio is an incredibly important channel to have as part of your media mix, digital savvy users will continue to search for multiplatform and omnichannel experiences, combining audio, video, social and traditional media to entertain and educate themselves. Success will depend on combining hybrid and immersive storytelling, straddling each of these spheres to connect with their audiences.
 Finally, as different media succeed in reaching diverse audiences, brands, marketers, and advertisers need to respond to this diverse range of tastes, likes, dislikes, and realities. There is no "one-size-fits-all" solution: Do all you can to understand your audience – which will not include everyone – and get your messaging right for that audience.